Sports Activities | Atlas Orthogonal Chiropractor in Fort Worth, TX
Exercise and playing sports are some of the most effective and proven ways to remain healthy. Unfortunately, certain forms of exercise and some sports activities can lead to sports injuries. In addition, wear and tear through sports activities can leave you suffering from chronic and acute pain.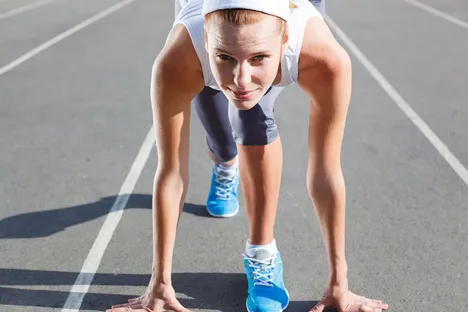 At Back To Health Family Chiropractic in Fort Worth, TX, our board-certified Atlas Orthogonist, Dr. Chris Michlin, and the rest of his team can help you feel some much-needed relief from sports-related activities and even improve your performance out on the field. Through our innovative Atlas Orthogonal Precision Adjusting Technique, you can improve your balance, coordination, and overall health!
What Is the Atlas Orthogonal Precision Adjusting Technique?
This innovative treatment has been around since 1995 and is still highly regarded as an effective, life-changing treatment. Celebrities such as Montel Williams have attested to the incredible transformation Atlas Orthogonal Precision Adjusting Technique has provided.
The treatment works by aligning the atlas bone with the rest of the spine. This is the first bone that sits in the cranial cervical junction right below the skull. When the atlas bone is tilted horizontally one way or another, it can severely impact your quality of life and lead to:
neck pain
headaches
upper cervical back pain
migraines
face pain
neuropathy
balance issues
Atlas Orthogonal treatment is non-invasive and painless. An applicator delivers vibration to the misaligned bone, gently moving it to its natural horizontal position.
How Can a Chiropractor Near Me Help?
Only a Atlas Orthogonist will be able to determine if Atlas Orthogonal Adjusting Technique is the right treatment for you. If you play sports activities and notice issues with balance, pain in your back, or headaches, these symptoms could indicate you might benefit from Atlas Orthogonal treatment.
Our chiropractor, Dr. Michlin, will conduct a thorough physical exam along with taking a complete medical history, followed by imaging tests including X-rays to determine the state of your spine health.
If your atlas bone is misaligned, we can provide Atlas Orthogonal treatment to help you improve your balance and reduce pain. By doing so, you can be out on the field and feeling better than ever.
Allow Our Atlas Orthogonal Chiropractor to Help You Today
If you live in Fort Worth, TX, and are searching for the "best chiro near me," look no further than Back To Health Family Chiropractic. Dr. Michlin is the only board-certified Atlas Orthogonal chiropractor in North Texas, and he can help you or your loved one feel relief and improve your sports activities in no time! Call us today to set up an appointment at (817) 810-9111.