Fort Worth Nutrition for Whole Body Wellness: Lose Weight, Heal Faster After Injury & Live Your Best Life!
At Back To Health Family Chiropractic, our Fort Worth chiropractor Dr. Chris Michlin and Certified Health Coach Nancy Michlin believe that balanced nutrition doesn't have to be complicated. The foods we eat can either move us towards illness or towards health. How do you know which foods are right for your body? Our nutritional counseling services are fully customized to give your body the right combination of nutrients it needs to truly thrive. Whether you need support kick-starting your weight loss journey, maintaining your goal weight, treating a chronic condition, or healing faster after an injury, our Fort Worth nutrition counseling can help you achieve your health goals.
Heal Faster After Injury with Nutrition Counseling in Fort Worth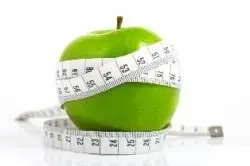 Did you know that what you eat after an injury might be able to help your body recover faster? In addition to strengthening the body from the outside through chiropractic care and corrective exercises, we cannot neglect our internal needs. During the recovery period from an auto injury or sports accident, our bodies have an increased need for proteins to rebuild muscles and soft tissues that were injured. Antioxidants can prevent internal damage caused by free radicals that are released during chronic inflammation. Vitamin C can also help repair soft tissue injuries to tendons and ligaments.
At Back To Health Family Chiropractic, our nutrition program works in conjunction with chiropractic care to help hundreds of patients successfully manage back pain, headaches, migraines, neck pain and other musculoskeletal conditions. For example, whiplash is one of the most common auto accident injuries. Just as Dr. Michlin will help restore alignment to your neck and back through Atlas Orthogonal and full spine chiropractic treatments, the right balance of proteins and nutrients will help repair internal soft tissue damage, which relieves neck pain, headaches and migraines.
Treat Chronic Disease at the Source: Stop Fueling Illness with Sugar
In today's fast-paced world, it's all too easy to gulp down sugary sodas and hit the drive-thru for a quick meal. While you already know that fast food and sodas contribute to health problems like obesity, high blood pressure and type 2 diabetes, do you know what nutrients can make your body healthy? Even if you avoid trans-fats, refined sugars and preservatives, you may not be giving your body the right combination of nutrients it needs to truly prosper. Our customized nutrition programs have helped patients lower their blood pressure and better regulate blood sugar levels without relying on medication.
Lose Weight and Maintain Your Weight Loss by Nourishing Your Body From Within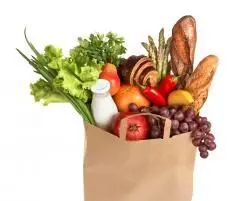 Today's diet industry perpetuates many myths about weight loss and dieting. Here at Back To Health Family Chiropractic, we call this these myths the "great food hoax"– not everything we've been taught is true. For example, many so-called "diet foods" may be low in fat, but they are packed with empty sugar calories, leaving us hungry, irritable, exhausted and still overweight. Eating healthy is not about following a fad diet; it is a lifestyle choice. Our nutrition program can help you lose weight simply by resetting your lifestyle choices and choosing nutrients that nourish your body.
Nutrition & Wellness Care Go Hand-in-Hand: Get Back To Health 4 Life!
Our Certified Health Coach Nancy Michlin is passionate about coaching and educating patients to live their best possible lives through proactive wellness care. Through our sister company, Back To Health 4 Life!, Nancy empowers patients to not only take control of their diet, but also to enhance all aspects of their well-being. This includes learning about the real root of chronic illness, integrating movement into daily life, activating your smile and gratitude focus, and eating food that move you towards health, rather than illness.
Take the First Step to Better Health Today
We recognize that every patient is different with unique heath needs. If you are recovering from an auto injury, for example, your wellness needs will be different than if you are trying to lose weight. Dr. Chris and Nancy Michlin will complete a full nutrition assessment and work with you to create a custom nutrition roadmap to a healthier future.
Click hereto learn more about our health coaching services!
Click here to view a partial list of our nutritional products!
Click hereto learn about our food sensitivity testing!
Call us today at (817) 810-9111 and learn more about how the right nutrition for your body can unlock your inner ability to heal.