Fort Worth Chiropractor Treats Neck Pain and Upper Back Pain
Read Patient Stories on How Board Certified Atlas Orthogonist Dr. Michilin Has Treated Neck & Upper Back Pain
Hear From Patients With Neck & Shoulder Pain Who Have Been Treated Using Atlas Orthogonal Chiropractic Method
Neck pain and upper back pain is not something anyone should have to endure - and no one does once they visit Back to Health Family Chiropractic. Our Fort Worth chiropractor employs a number of chiropractic techniques that not only alleviate neck pain, upper back pain, headache, migraine and face pain, but also correct the issue that is causing the pain. As the only Board Certified Atlas Orthogonal Chiropractor in the North Texas region, Dr. Michlin's patients get great relief from conditions such as sciatica, scoliosis, multiple sclerosis, Chiari Malformation Syndrome, auto injury, fibromyalgia, blood pressure and other conditions that can increase and cause duress.
Back Pain and Neck Pain are Often Indicative of
Other Spinal Conditions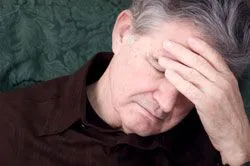 Upper back pain and neck pain, headaches, and migraines can erupt suddenly or develop over a longer period. In either case, pain is one of the last indications that something is amiss beneath the surface. Immediate pain often erupts from whiplash or an auto injury, although whiplash symptoms may take months to develop. Other causes of upper back pain and neck pain include chronic conditions such as fibromyalgia, Chiari Malformation Syndrome, multiple sclerosis and scoliosis, or conditions such as sciatica which are often caused by an underlying misalignment.
Read about our Chiropractic Success Stories treating neck pain.

For more information about our treatment methods for relieving neck and upper back pain, please contact us at (817) 810-9111 today.