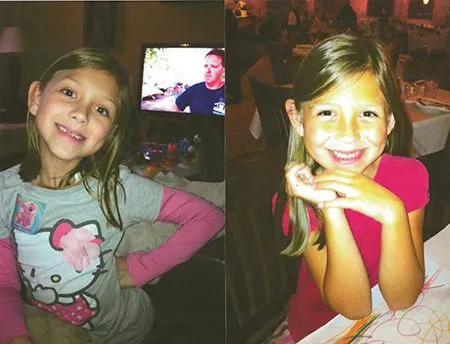 Julia is an eight year girl who has scoliosis. Atlas Orthogonal adjustments can bring upon significant results for those who have this spinal impairment. By wearing a soft scoliosis brace and receiving atlas adjustments, Julia's spinal curvature had a 17 degree reduction in less than seven months! Julia has gotten Back To Health and can enjoy the mobility of an eight year old!
Julia, 8 Year Old Student, Arlington, TX
---
We have a 24 year old new patient who has scoliosis. With just one atlas adjustment, her curvature decreased from 34 degrees to 21 degrees! She had a 13 degree reduction! How is that for a WOW adjustment?!
---
Adjusting Her Atlas Removed Post Trauma and Scoliosis Pain!
Carol was told she had scoliosis in grade school. She did not seek treatment at that time. In 1978, she was in a car accident and went through the windshield. The accident caused whiplash, neck trauma, and scoliosis pain. She sought care from a neurologist and another chiropractor. Carol continued to suffer until she found a Board Certified Atlas Orthogonist. She says that her treatment at Back To Health Family Chiropractic makes all the difference!
---
Alison's Story
Alison suffered from scoliosis and migraine headaches. Here's what she wrote to us after receiving care at Back To Health Family Chiropractic:
"Thank you for curing my headaches. I can hang out with my friends and play the violin without feeling bad."
Alison 12 Year Old Student, Plano, TX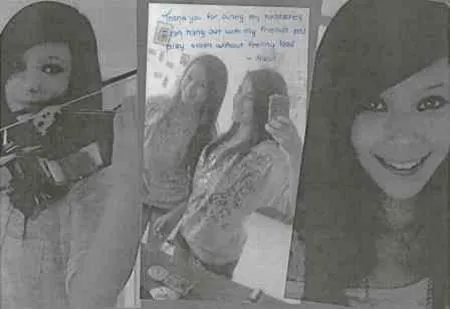 Alison's Mom Tells Her Story
Hello Nancy,
We want to thank Dr Michlin and you for helping our daughter Alison to get her life back. We want to send you her story in hoping to help others who are in the same situation as Alison was. Attached is her story. Again, thank you for everything.
An Answer To Our Prayers
Our 12 year old daughter Alison had been suffering from headaches since she was 8 years old. The headaches were getting progressively worse as the years went by. She missed a lot of school days because of these headaches. In fact, one day while in school, she almost passed out and had to be rushed to the E.R. The doctor in the E.R. said that Alison had a severe migraine attack and treated her with strong medications to stop the pain.
We had taken our daughter to her pediatrician many times. But many times, we were told that Alison probably was dehydrated or had a sinus infection, to which unnecessary antibiotics were prescribed. Alison was referred to several different specialists: An allergist, a neurologist, and an ENT. She went through many tests, including a CAT-scan. Again, nothing was found.
Finally, the answer to our prayers came when Alison was diagnosed with scoliosis: It was bitter sweet news. In our quest to find a non conventional treatment for scoliosis, we came across two chiropractors who specialize in that field. It was they who referred us to Dr. Michlin.
From the moment we met Dr Michlin, we knew in our hearts that our daughter's pain and suffering will finally come to an end. Under Dr. Michlin's care, Alison began to feel better and better every day, even her scoliosis has gotten better.
Today, Alison is headache-free and has lots of energy. A straight "A" student in school, she enjoys swimming, playing the violin, and throwing football with her dad and brother.
Thank you Dr Michlin and Nancy from the bottom of our hearts for the superb care and the compassion that we had received.
Sincerely,
The Draegers
Plano, TX
---
We have another daily miracle to celebrate! We have a seven year old patient who has scoliosis. She is receiving collaborative care from Dr. Michlin and Dr. Lamantia, a scoliosis specialist in New York, New York. He sees his local patients in our office, in Fort Worth, Texas so they can learn more about Atlas Orthogonal adjustments. Dr. Lamantia recommends that all his patients receive chiropractic care from Dr. Michlin because Atlas Orthogonal adjusts are so powerful in treating patients with scoliosis.
Back to the miracle, our seven year old patient has been under care for only three months, and her curvature has REDUCED by 13 degrees!! What fabulous results!! Three cheers for the Doctors' combined efforts and for the patient getting BACK TO HEALTH one degree at a time!!
---
Click The Following Links For Further Success Stories