Non-Traditional Scoliosis Care from Chiropractor in Fort Worth
Scoliosis is a sideways curvature of the spine that occurs in younger children around growth spurts prior to puberty. For years, medical professionals have recommended children wear hard braces to stop scoliosis progression. Chiropractor in Fort Worth Dr. Chris Michin understands that traditional bracing can have limited effectiveness and unwanted side effects.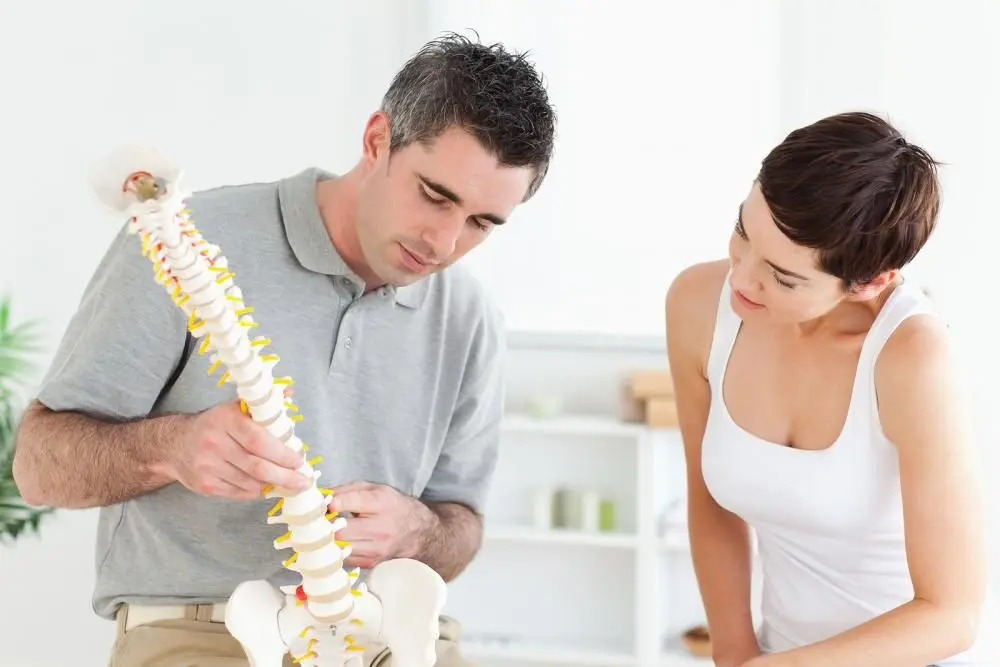 Dr. Michlin offers enhanced care through Atlas Orthogonal Adjustments, which remove nervous system interference and support correct spinal alignment.
Understanding Scoliosis: Symptoms, Causes and Treatment Options
The cause of scoliosis is not fully known, although hereditary factors may be involved. A scoliosis curve can rotate or twist, and without effective treatment, it may even rotate side to side, causing the ribs on one side of the body to stick out farther than the other. In addition to abnormal spinal curvature, individuals with scoliosis can suffer from other side effects, including severe headaches, pain, and mobility restriction. Adults who had scoliosis as children are more likely to suffer from chronic back pain and may suffer from uneven hips, a shift of the waist and trunk to the side, and other postural problems.
Traditional treatment for scoliosis is to wear a metal brace to straighten the curvature. Most doctors recommend bracing for children aged 10 to 15 years with a scoliotic curve between 25 to 45 degrees. The idea behind bracing is to halt curve progression. However, hard braces have a number of downsides, including the loss of muscular strength and joint stiffening. When a child wears a brace, the joints do not get necessary movement and are at increased risk for developing degenerative issues. A scoliosis brace can also stress the ribs and cause a "rib hump", constricting breathing and bone growth.
Chiropractic Care for Scoliosis: How Atlas Orthogonal Works
At Back To Health Family Chiropractic, our chiropractor in Fort Worth Dr. Michlin understands hard braces are not necessarily the most effective treatment option for every patient. Dr. Michlin has had great success treating patients with Atlas Orthogonal adjustments, full spine care, and the use of soft braces.
Dr. Michlin is the only Board Certified Atlas Orthogonist in North Texas. Scoliosis specialists have flown in from New York to share their patients with Dr. Michlin because the benefits from the Atlas Orthogonal care can be so dramatic.
Atlas Orthogonal adjustments focus on aligning the uppermost vertebra in the spine, the Atlas vertebra. Like a chain link necklace falling into place, aligning the top "link" in the spine brings the rest of the spine into alignment, too.
Benefits to this approach include the possibility of curve reduction or prevention of further curvature, as well as relief from secondary scoliosis symptoms, such as headaches and back pain. If your child is at a high risk for curve progression based on his or her age, skeletal maturity, and curve measurement, a combination of Atlas Orthogonal adjustments and full spine care may deliver the best outcomes.
Help Your Child Get Back to Health Today: Call (817) 810-9111
If your child has been diagnosed with scoliosis, there are effective care options beyond full back bracing. Learn more about our scoliosis success stories here and the benefits of non-traditional scoliosis treatment. Take the first step back to health today: schedule an informational appointment with Dr. Michlin. Call (817) 810-9111 today.