Neck Pain Treatment Using Atlas Orthogonal Chiropractic Adjustments
Sherry has experienced chronic neck pain for years. She has many different treatments that have not worked for her. To get to our clinic, she drives over three hours. Sherry says, "It is more than worth it!" Listen to Sherry tell a little of her story.

Sherry (in the video above) shares more detail about her health story in her 5-Star Google review listed below.
---
---
---
---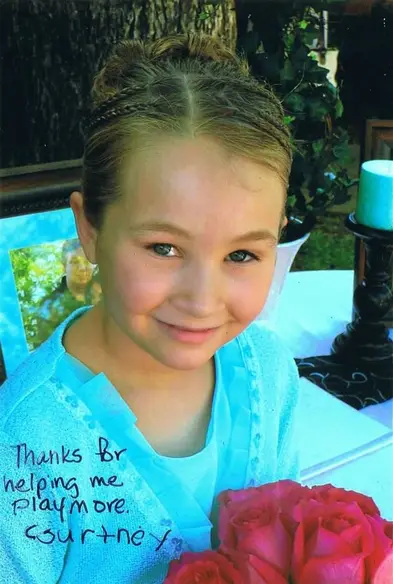 **********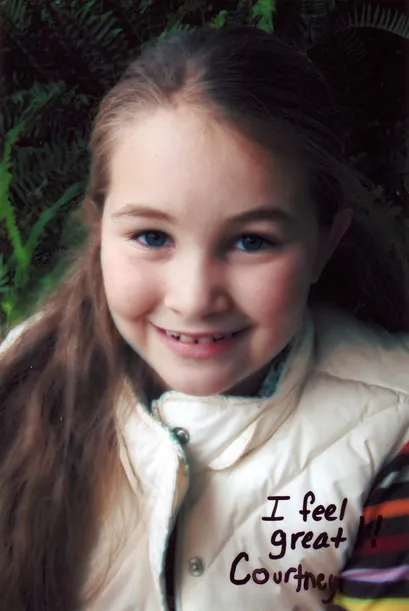 ---
---
---
---

My atlas was out of alignment and after my very first treatment I had relief…what a blessing that was! My road to recovery has been great. Dr. Michlin has been there every step of the way with me.

I am now a year out of my beginning of treatment at Back to Health Family Chiropractic. I am not in pain anymore! That is an awesome feeling. I recommend Dr. Michlin and Back to Health Family Chiropractic to anyone who has neck pain. I would like to thank Dr. Michlin and Nancy for their great service to me and to my health.

Thanks for giving me my life back - I am forever grateful!
36 Year Old Female, Financial Secretary, Roanoke, Texas
---
---
Physically, I feel the best I have ever felt in my life. I'm a great believer in Atlas orthogonal manipulation.
Thank You Dr. Michlin for treating my whole spine with TLC.
61 Year Old Female, Accounting, Fort Worth, Texas
---
---
---
---
Getting Atlas Orthogonal treatments is one of the best things that I have ever done for myself. Before I was almost at the point of feeling hopeless, and I am so grateful for Dr. Michlin's expertise in this area. My symptoms of base of the skull headaches and severe neck pain are gone which were the main reasons that I sought his help. And as an extra bonus, my nervous system and dizziness are calmer. I don't feel like I am short-circuiting with my atlas in place, and the back spasms that I used to get as I was falling asleep are no more.

I drive two hours to see Dr. Michlin to get my atlas orthogonal treatments, and it is well worth it. I don't ever want to go back to feeling like I did when my atlas was crooked and twisted. Feels great to have it straight.

Mary
61 Year Old Female, Artist, Wichita Falls
---
---
Being the skeptical one that I am with just about anything...My husband urged me, even went up there and worked with Nancy and Dr. Michlin to get me started. I was in so much pain in my neck and shoulder. After the first visit and atlas adjustment my pain was awesomely better!! Dr. Michlin and Nancy are both so patient. Thank you Nancy, Dr. Michlin, and Cliff for your patience, time and effort.

Dr. Michlin and Nancy you are awesome with what you do. Well worth the time, effort, compliance :) and money!

Tricia
38 Year Old Female, Nurse, Fort Worth, Texas
---
---
67 Year Old Female, Retired, Fort Worth, Texas
---
---
Dear Dr. Michlin
I want to tell you how much you have helped me. As you know I have been afflicted with a neck problem for 30 years. Being a Doctor of Chiropractic myself, I have been to many chiropractors and have not gotten any relief. You are the first one to help me. Your specific Atlas adjustment has helped me more than anything I have done in the past.
The adjustment is very light and after the first adjustment I walked out of your office and felt that nothing had been done. That night my neck was killing me, convincing me that you really did something, for better or for worse. By morning I was feeling a lot better. I have been seeing you for about two months, and I haven't felt this good in 30 years! I appreciate your helping me. It's a miracle!
Please feel free to use this accolade to show your new patients so that they may gain confidence in you and your treatment methods.
Thanks again!
Michael
59 Year Old Male, Doctor of Chiropractic, Dallas, Texas
---
---
Back to Health Family Chiropractic is a remarkable place! I went in with neck and back pain and after just a few short months working with Dr. Michlin, I am virtually pain-free. I have learned a lot about nutrition and my body. Dr. and Mrs. Michlin are so friendly and helpful and easy to work with! Kuddos.....Back to Health!

Lisa
47 Year Old Female, Artist, Granbury, Texas
---
---
I had seen an Atlas Orthogonal Chiropractor in Virginia for about a year. I asked for a referral of a similar chiropractor when I moved to Texas in June 2009. Dr. Michlin was right in the area. I waited at first because I needed to get situated. I've seen Dr. Michlin now for a couple of months and I have been feeling so much better. Like others before me have said, Dr. Michlin is truly gifted and talented and a very compassionate and knowledgeable professional. His business partner/wife, Nancy, has also been so helpful in arranging appointments and helping with the financial aspects of treatment.

I happened to learn of Atlas Orthogonal through a friend in Virginia and would never have ever thought about what it was. I went to other Chiropractors for help, but none were able to pinpoint my neck and spine problems like this genre of chiropractic medicine. I highly recommend Dr. Michlin in Fort Worth, TX not only for neck and spine treatment but I bought a pillow too. I have not ever had as good sleep as I do now and it supports the neck and head superbly during sleep. Call him today and make an appointment while the special sale rates are in effect!!!

Julie
51 Year Old Female, Project Leader, Arlington, Texas
---
Adjusting Her Atlas Removed Whiplash and Scoliosis Pain!
Carol was told she had scoliosis in grade school. She did not seek treatment at that time. In 1978, she was in a car accident and went through the windshield. The accident caused whiplash, neck trauma, and scoliosis pain. She sought care from a neurologist and another chiropractor. Carol continued to suffer until she found a Board Certified Atlas Orthogonist. Carol exclaimed, "My treatment at Back To Health Family Chiropractic makes all the difference!"
---
Click The Following Links For Further Success Stories