Atlas Orthogonal Treatment for Trigeminal Neuralgia: Drug-Free Pain Relief Starts Here
Hear From Patients Treated By Dr. Michlin, How Atlas Orthogonal Chiropractic Adjustments Have Helped Their Trigeminal neuralgia (TN)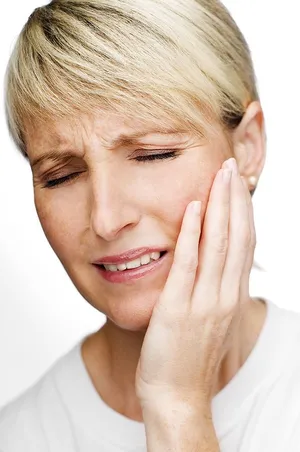 Trigeminal neuralgia (TN) is a chronic pain condition that causes extreme burning or shock-like face pain. While the pain is sporadic, it is physically and mentally incapacitating, especially since episodes can last for days, weeks or months at a time. If you or a loved one has been recently diagnosed with trigeminal neuralgia, it is natural to feel worried, anxious and afraid that this pain will never go away. Our chiropractor, Dr. Chris Michlin, understands how frustrating this diagnosis can be. Dr. Michlin has experience treating TN patients using Atlas Orthogonal adjustments, a revolutionary chiropractic adjustment technique. Due to Dr. Michlin's expertise and patients responding so well to the atlas orthogonal adjustments, he has been a guest speaker at the Dallas Face Pain Association on several occasions.
Since a large number of different conditions can cause facial pain, TN can be difficult to diagnosis. Following the diagnosis, medical professionals may recommend medication to relieve pain symptoms. Treatment options often include medicines such as anticonvulsants and tricyclic antidepressants. Surgery may also be recommended. If you are worried about the side effects associated with long-term medication use or concerned about invasive surgery, atlas orthogonal adjustments are a safe and effective treatment alternative.
How Atlas Orthogonal Adjustments Can Relieve TN Pain
There are three nerves that run through the face. When these nerves are compromised, the result can be excruciating TN pain. It is not unusual to want to stay in the darkness and not be mobile due to the extreme pain. Atlas orthogonal adjustments are a specific type of chiropractic adjustments that target the atlas vertebra, the vertebra through which all three facial nerves pass. When this vertebra is out of alignment, the misalignment can lead to nerve compression and interference with the brain's ability to send and receive messages throughout the body. Atlas orthogonal adjustments are designed to bring correct alignment back to the atlas vertebra and eliminate this nerve compression. For patients who suffer from debilitating TN pain, eliminating this compression may help to relieve TN pain and reduce the frequency and severity of chronic pain episodes.
Next Steps: Drug-Free Pain Relief for TN Pain
If you or a loved one is suffering from trigeminal neuralgia (TN) pain, scheduling a diagnostic appointment with our Fort Worth chiropractor Dr. Chris Michlin is the first step to drug-free treatment. Dr. Michlin will conduct a comprehensive diagnostic exam and take cervical, thoracic, and lumbar x-rays to evaluate full spinal alignment and whether the atlas vertebra is out of alignment. Next, Dr. Michlin will explain what to expect from atlas orthogonal adjustments with the Atlas Orthogonal Precision Adjusting Instrument. By using the gentle and specific Atlas Orthogonal Adjusting Instrument, Dr. Michlin will bring the atlas vertebrae into correct alignment through a simple tap it behind your ear.
While TN is not fatal, it is a chronic condition characterized by recurrence and remission. If you are searching for a drug-free, non-invasive treatment option, Atlas Orthogonal adjustments may be able to help relieve your pain. Dr. Michlin is the only chiropractor in North Texas who is a Board Certified to Atlas Orthogonist. He has also had great success working with people suffering from TN.
For more information on the benefits of Atlas Orthogonal adjustments for Trigeminal Neuralgia, call Back To Health Family Chiropractic today: (817) 810-9111